Michael Grant (co-author/co-creator of Animorphs) informed me today that Animorphs #7 and #8 have now been confirmed for a Summer 2012 relaunch release! Like the first six books, they are going to be re-released with lenticular covers and updated references as well. This is hopefully a good sign that the sales from the May relaunch of Animorphs #1 & #2 went well (although we currently do not have the exact figures to know for sure).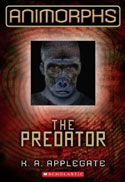 In other news: A larger cover for Animorphs #5 is now released via Amazon. Please remember, however, that this is still for the first Marco. Although Scholastic has confirmed that this Marco will be recast from the whitewashing controversy, they have still not yet updated the new model through the official site. Rest assured that we will definitely keep you updated once that happens.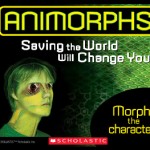 There are now also official online advertisements for Animorphs too! These are flash banners that show off Jake's morphing animation from the first book, and I have converted them to GIFs for us (See: Ad #1 & Ad #2). These are apparently being shown on various sites, however I have only seen them on Scholastic's official site myself. Please do let me know if you see them anywhere else.
Lastly, I have also gone ahead and updated the Missions section to add #7 and #8 to the relaunch list, and I have updated the FAQ to reflect this change as well. That's everything for now. We'll be sure to keep you updated as we hear more! (Can't wait to see the new Ax!)