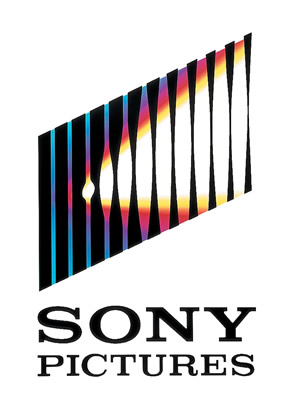 A big thanks to Noah for pointing this out: Sony Pictures currently owns the animorphs.net domain name. However, before you get too excited, you should know that going to that domain simply takes you to a default landing page on their site. As of yet, there is no official announcement regarding an Animorphs movie.
I researched this a bit and it looks like this was not a recent purchase. In fact, Sony bought this domain on December 8th, 2009 — approximately a week before we officially confirmed the Animorphs relaunch here on Hirac Delest. So most likely this was just one of the few possible domain names seized in preparation of the reprints.
As to why it is registered by Sony Pictures and leads to them, instead of Scholastic? The most likely reason is that Sony Pictures owns Columbia TriStar Home Video, which was the company responsible for distributing the old TV Show on VHS. As far as I know, the licensing agreement and distribution rights still stand (Source: Scholastic/Columbia TriStar Press Release, 1998).
But forget about the TV show for a moment, because what we're all really interested in is the possible production of a movie release, right? So here is what we do know: Katherine Applegate and Michael Grant (co-authors of Animorphs) both replied to a Q&A in early 2008 saying that they had been seriously approached by a producer for an Animorphs movie (Source), but that never seemed to go anywhere past the original pitch.
However, from what I've been told, Scholastic still does want to make it happen, and that at one point Scholastic did have plans for a feature length Animorphs movie on the back burner for over a year. Whether or not they still do after the cancellation of the relaunch, I have no idea. But this information has been passed on to me by more than one anonymous source involved with Scholastic.
That all said, this is still not official, and the circumstances haven't changed: Scholastic still needs to know if there is a market for Animorphs. The relaunch was a way to gauge that, but the low sales and eventual cancellation of the reprints have not been a good sign.
So what can we do to help change this? At the current moment, the animorphs.net domain is registered until December 8th, 2013. If the Animorphs fan base wants to build any kind of campaign to help convince Scholastic, then consider this as the deadline. Until there is something that lets Scholastic know there will a reasonable profit in pursuing a movie or a 2.0 book series, we will not see it happen anytime in the near future.
I think that covers everything for now. As always, we will keep you updated should there be any official progress in the continuation of Animorphs. Also, if anyone comes across anything else that is interesting, then please be sure to forward it to us to have a look. (And if TPTB are reading this up at Scholastic HQ, then get a hold of me too — I want to help make this happen just as much as you do!)